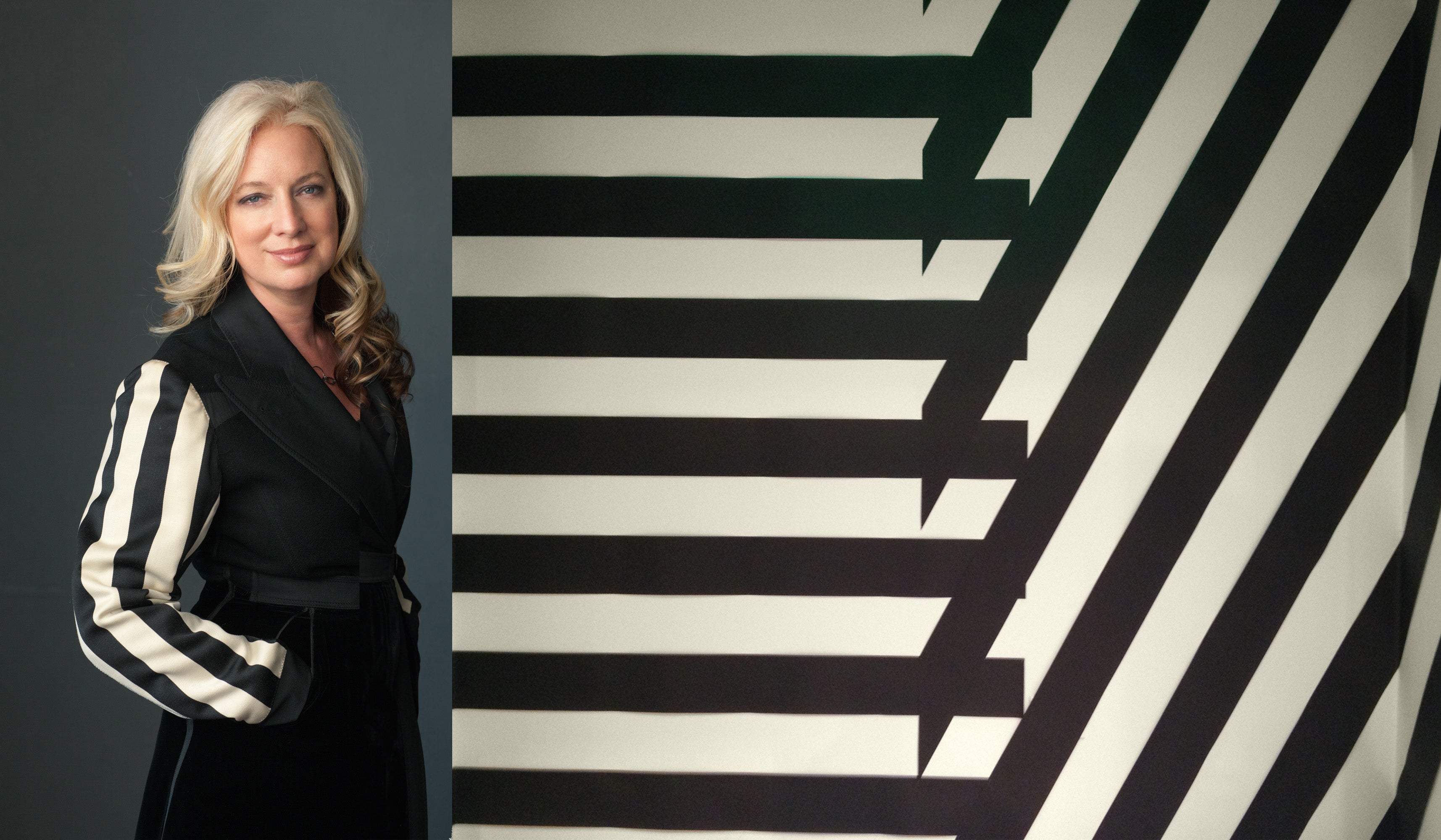 Fueled by a love of pattern
OUR NEWEST ADDITION, STRIPE!
A new approach to ornamentation, glowing 18k gold, deeply engraved with stripes and paired with a wide assortment of precious gems. Each pattern is drawn and engraved entirely by hand, each pattern is just a little different than the next. Which ring is your favorite?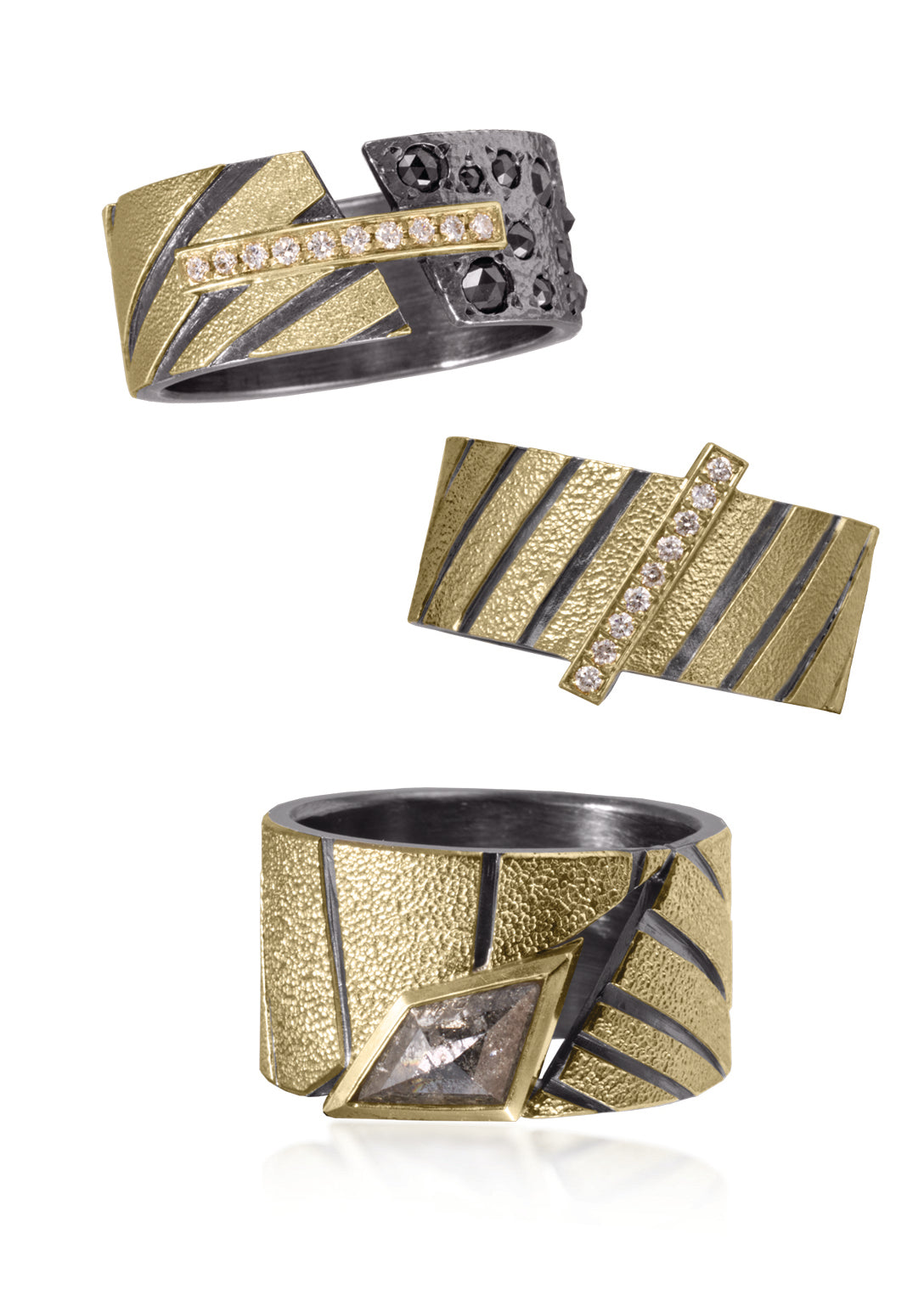 Which ring is your favorite?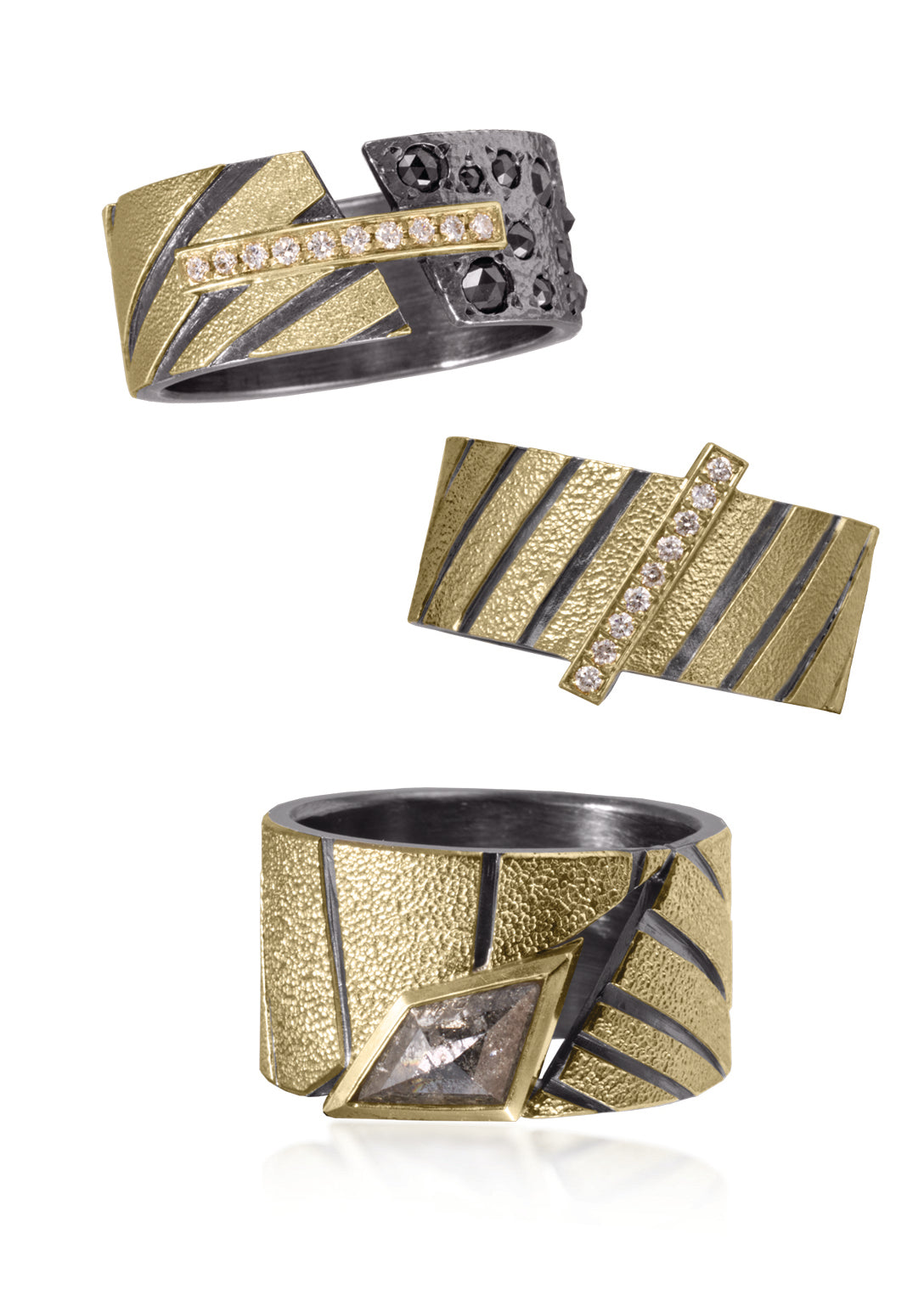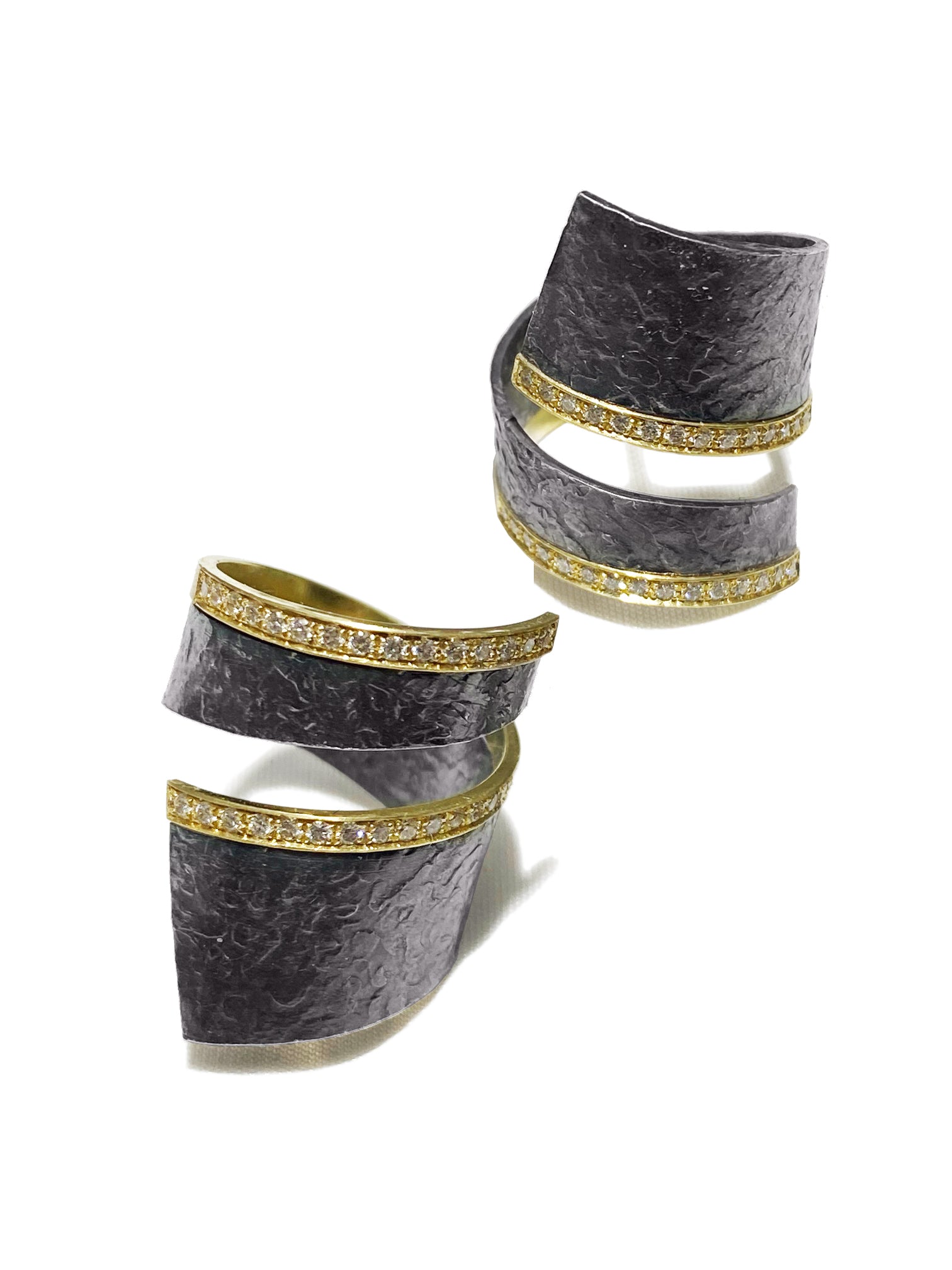 Feature Spotlight
Classic Handcut Pavé
Building on our visual vocabulary of contrasts and contradictions, our latest feature is classic, bright-cut pavé. Contrasted with our signature organically textured, oxidized sterling, the refinement of this traditional, hand cut pavé shines with the fierceness of the sun. Simply irresistible
[unretouched video shot with iphone]
A GLINT OF SPARKLE in a rainbow of colors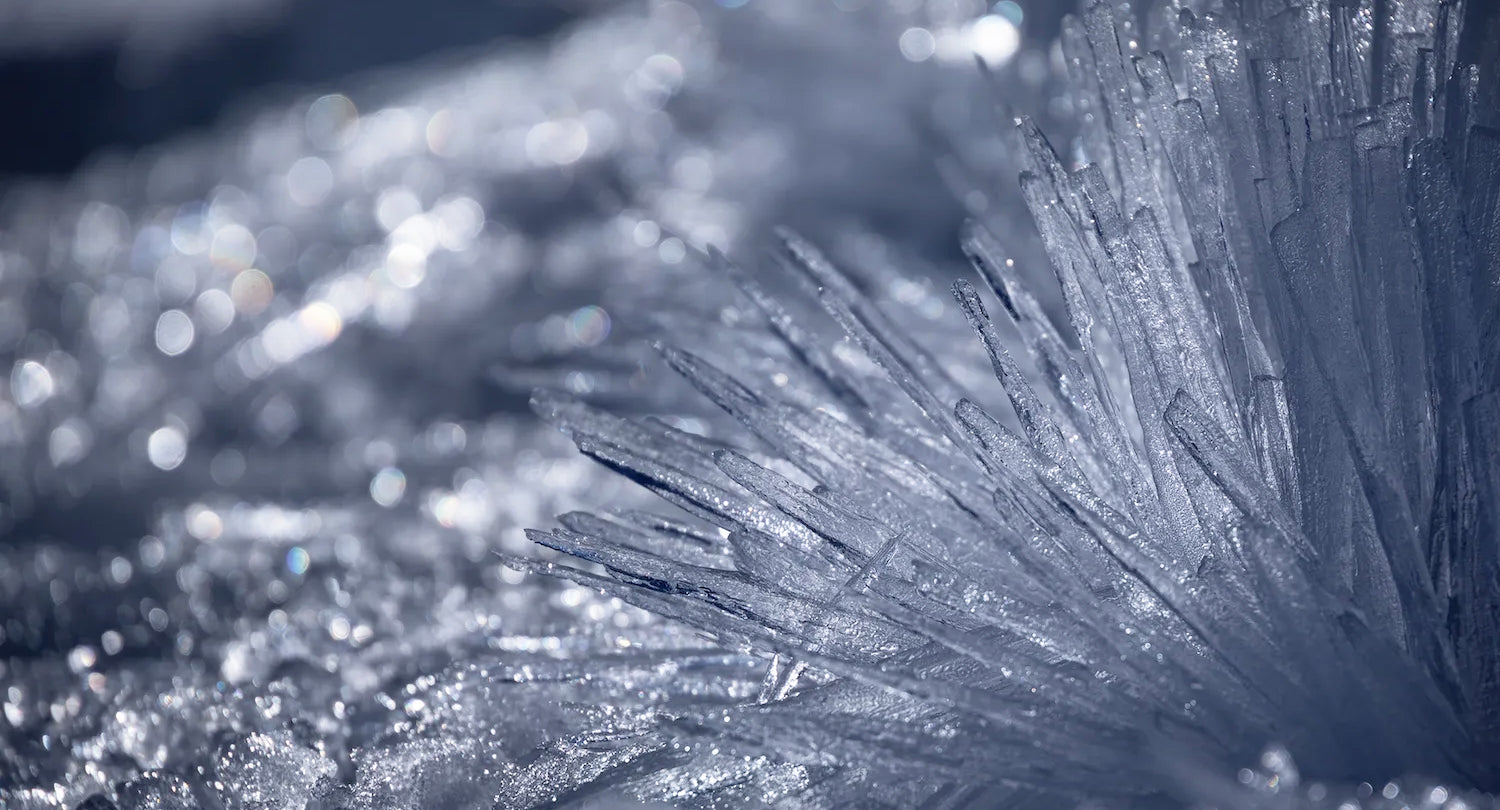 inspired by natural geometry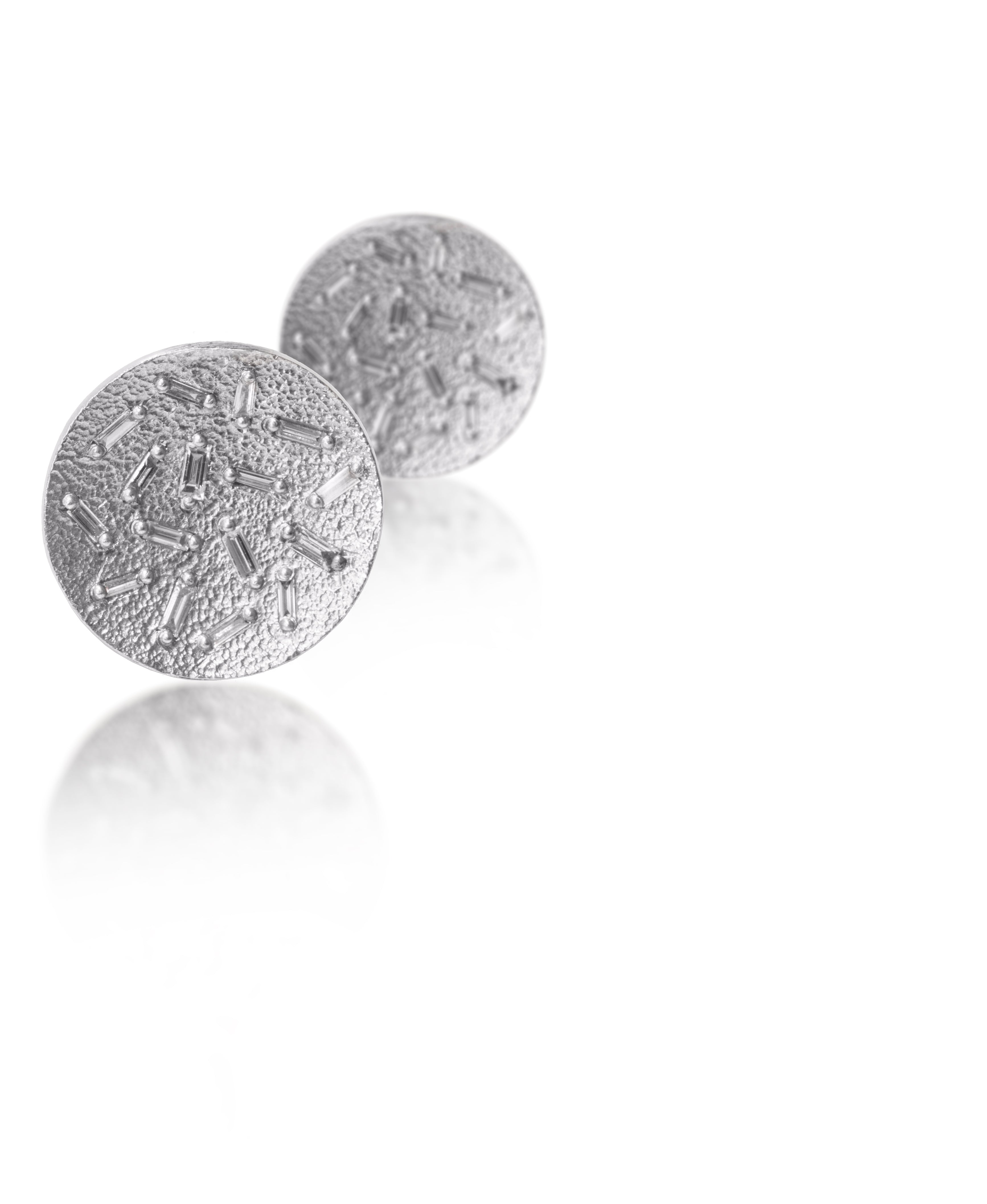 ice
Inspired by the many ways ice crystals form, rendered in oxidized sterling, 18k gold, platinum or palladium, with white diamond baguettes freely set in various, natural patterns, each piece offers a moment of breath-taking brilliance as the light dances across each individual facet in its own time.

drawing from powerful imagery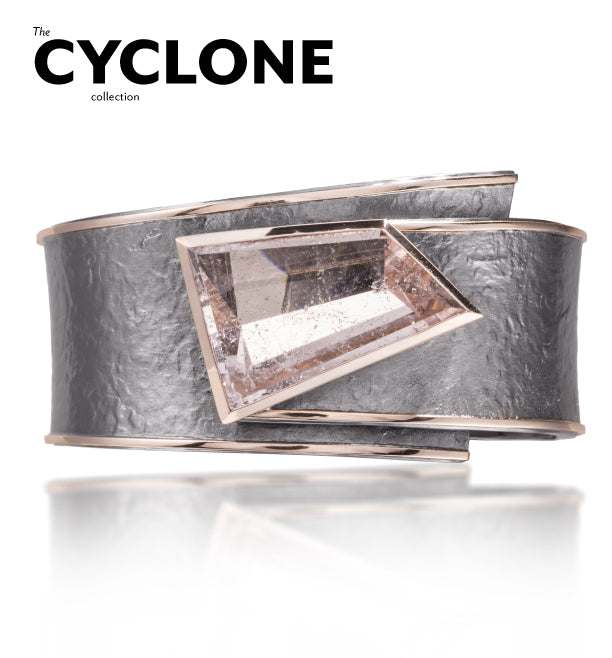 sweeping curves
The Cyclone collection features sweeping curves -
concentric though not quite a spiral, with a definite sense of beginning and end, origin and destination.

Our cyclone cuff also features a dramatic curve as it wraps around your wrist and clicks securely into place.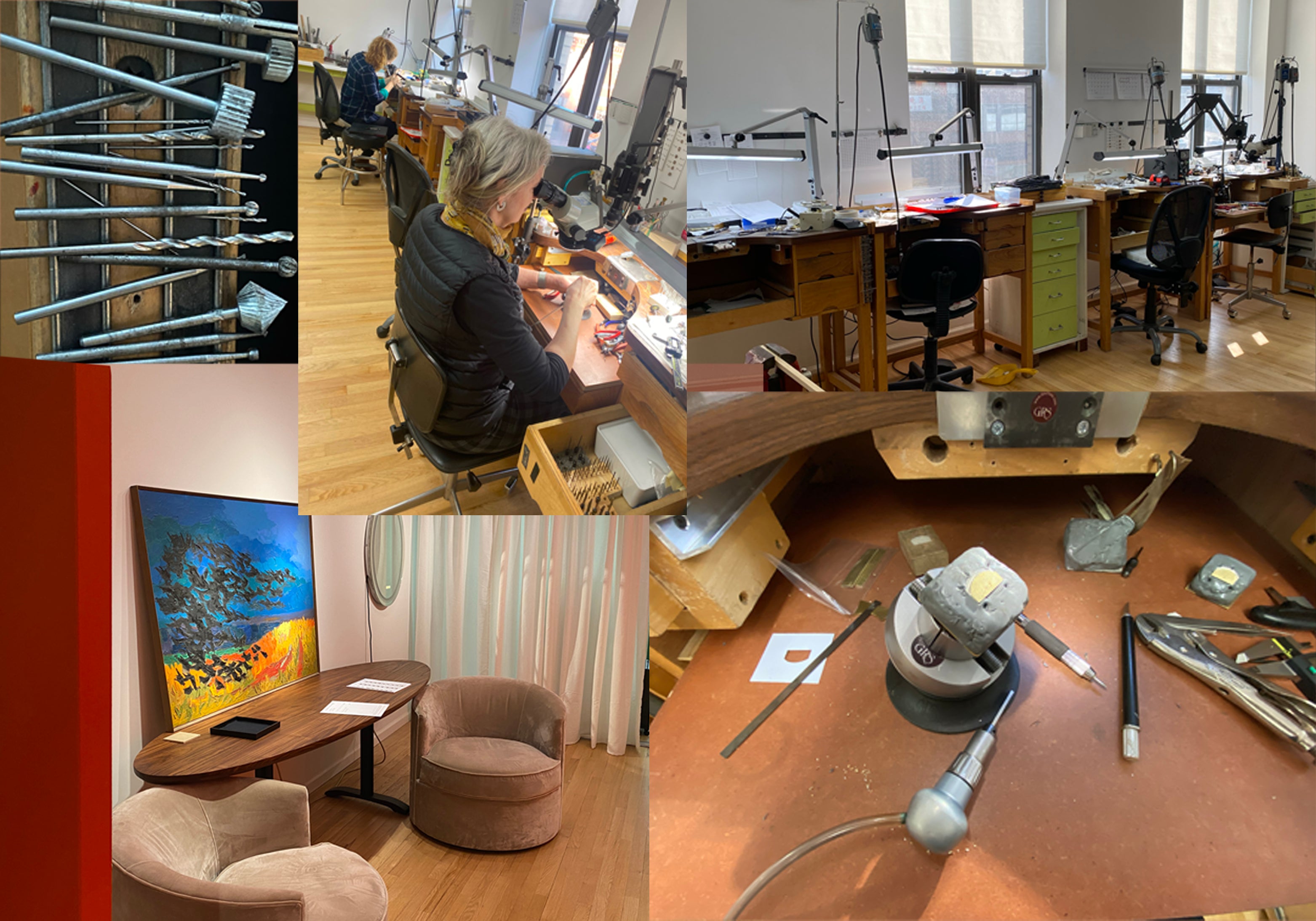 come say hello
schedule a visit
We invite you to visit our workshop and showroom whenever
you find yourself in NYC. We are conveniently located in the downtown diamond district.
Message Us
contact
Have a queston about something you saw on the site? Message us below, or try the Chat button M-F 10a - 6p